Dining
At Night
Is Big
And
Bright
Dine At:
National Anthem
Leather Apron
Coming Soon:
Etta
Cafe Sophie
Muchacho
Brass Ram
Pop Top
The Lounge at EQ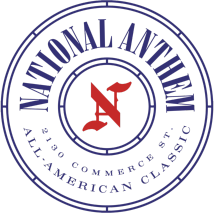 National Anthem
Nick Badovinus' (Town Hearth, Desert Racer, Neighborhood Services, Yo! Lobster) newest concept, National Anthem, is located within the historic Magnolia Petroleum Building within the epicenter of E.Q. The all-American, classic cuisine of the restaurant is an ode to the one-of-one flatiron structure in the neighborhood — once home to KLIF radio and was previously in the middle of Automobile Row.



Leather Apron
Leather Apron is a private club for those that share a spirit of inquiry and a desire to improve themselves and their community. Initially established by Ben Franklin in 1727, the East Quarter chapter of the Leather Apron Club is housed within the century-old, Meletio Electric building. The establishment is reserved for East Quarter office tenants and their guests for discourse over coffee or cocktails weekday afternoons and evenings.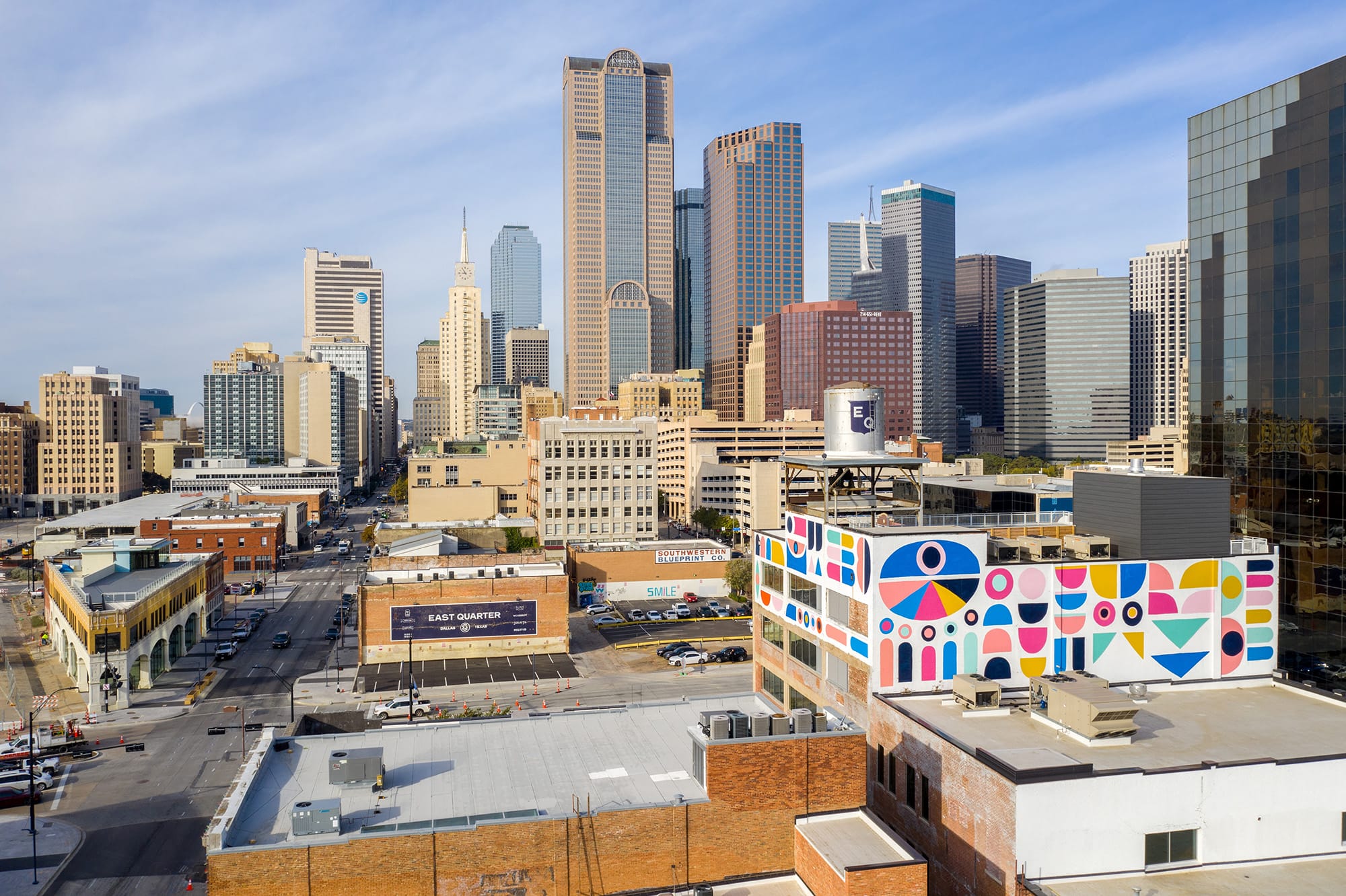 POP-UP SHOPS
From turn-of-the-century jewel boxes to new-builds in 300 Pearl, East Quarter has multiple spaces available for Pop-Up Shop experiences.
Harry's House, May 2022
To coincide with the release of Harry Style's third album Harry's House, East Quarter hosted 1 of 4 official U.S. retail pop-up experiences for one weekend only. Located in the historic Waters Building, 9,000 fans visited to shop exclusive merchandise, limited edition orange vinyl, a Harry's House zine, specialty city boxes and more.
Interested in hosting a pop-up in E.Q.?
contact eastquarter@foxfieldagency.com