Gone are the days of cubicles, hung ceilings & fluorescent
Each building in the E.Q. neighborhood maintains its own unique identity – carefully re-imagined from its original materials – honoring the heritage of the neighborhood and creating natural landmarks. Plus, 300 Pearl — E.Q.'s latest development in the neighborhood's epicenter.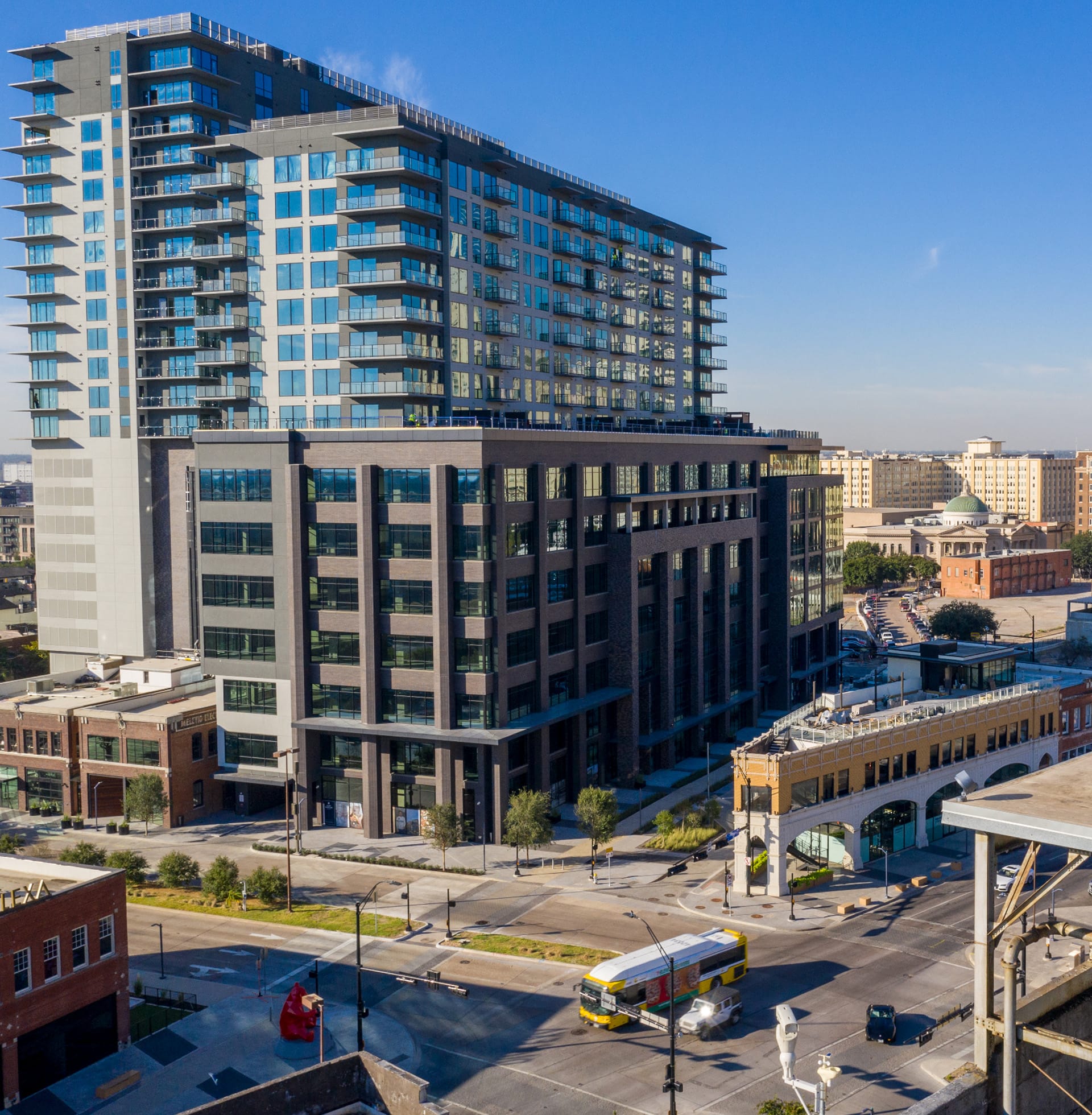 300 Pearl
Three Hundred Pearl is the first ground-up office development in East Quarter. The 200,000 SF of new office space compliments the historic brick and timber buildings a modern amenities and contemporary finishes. The stone lobby, floor-to-ceiling windows, and 30,000 SF floor plates ensure EQ has something for tenants of every size.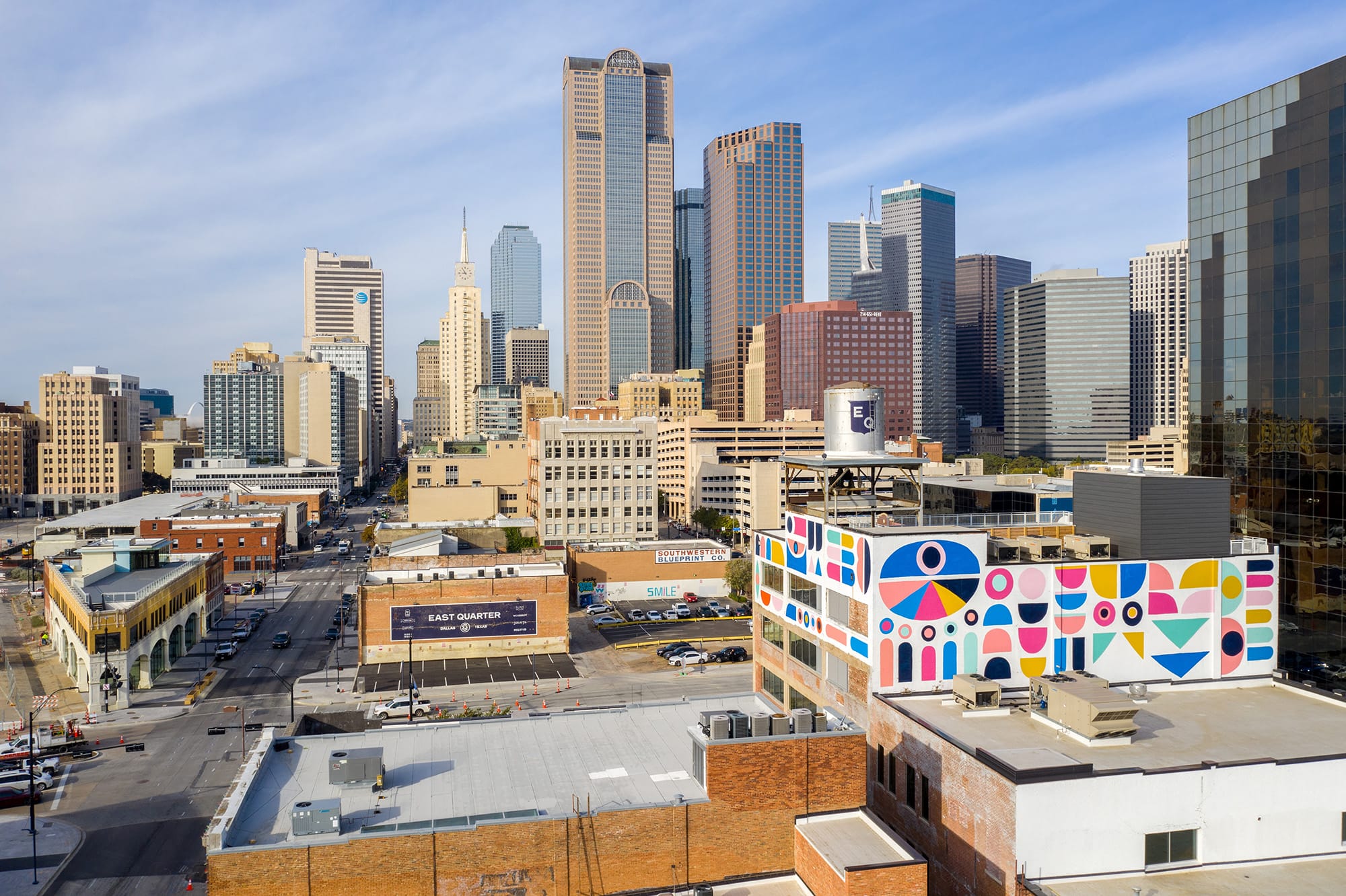 Not Too Far From
Where You Need To Be
Breath- Taking Scenery
At 300 Pearl, our office space is thoughtfully designed to orient an overwhelming majority of the windows towards unobstructed panoramic views of downtown Dallas. Office amenities include expansive covered balconies, fitness center (Volta), and a private lounge and bar (Leather Apron) located in the existing, turn-of-the-century Meletio building.
200,000 square feet of office space
25,000 square feet of retail space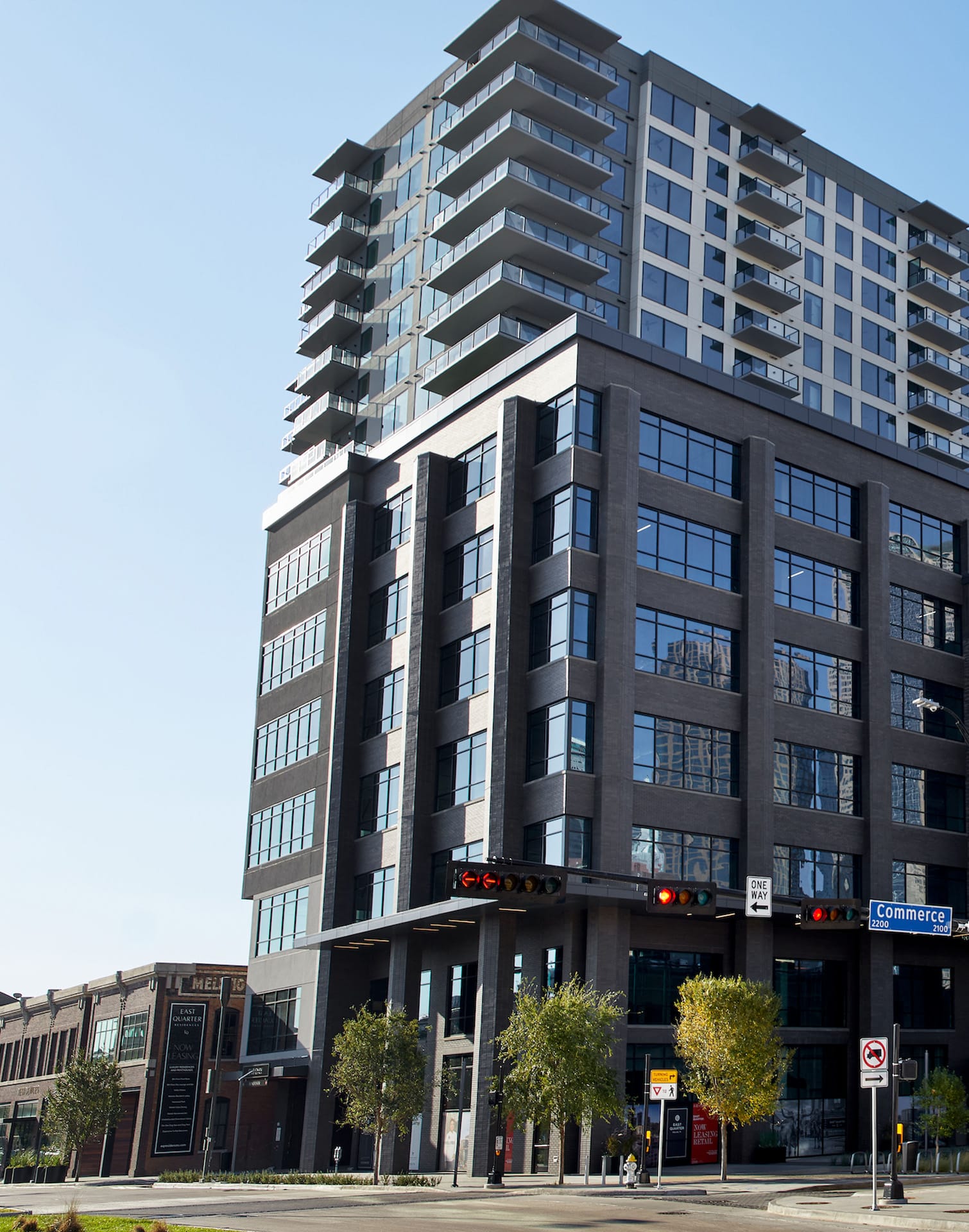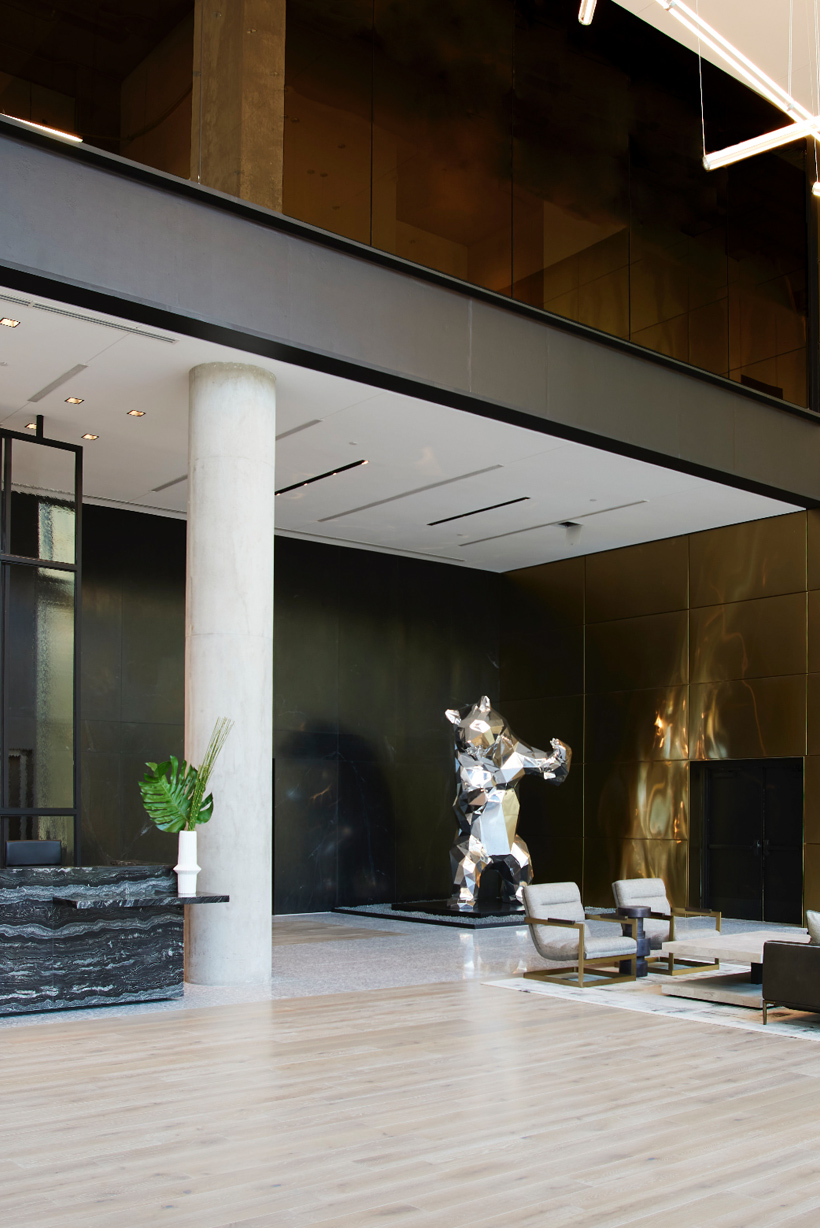 Good Companies In Good Company